Regular price
Sale price
$29.95 USD
Unit price
per
Sale
Sold out
In the fifth of a nine-part series, Kyiv Post is highlighting some of the AFU units that will play an integral part in the long-awaited counteroffensive.
by Stefan Korshak | May 16, 2023, 2:28 pm
 A training unit with the mission of producing combat divers and soldiers, with a mission similar to that of the US Navy SEALS, Ukraine's 73rd Naval Center of Special Operations has morphed over the course of the war to a small boat, amphibious raiding unit often operating behind Russian lines in the Dnipro River delta.
 Probably numbering no more than a few dozen men, the 73rd won't be at the forefront of any offensive in the southern sector because, by many accounts, they are already there. Riding in Zodiac-style motor boats, the 73rd has been credited, through Ukrainian military published videos, of crossing the Dnipro into Russia-held territory on the left bank to reconnoiter and raid, as well as doing the same thing on the Kinburn Spit, across open sea, south of the Ukraine-held port of Mykolaiv.
Combat swimmer from 73rd Naval Center of Special Operations signals high morale to a cameraman during training. Official Ukraine Defense Ministry photograph
A highly-secretive unit the 73rd has, perhaps inevitably because of its commando reputation, become a favorite subject of Ukrainian military media, typically portrayed as masked frogmen carrying assault rifles. They are widely reported to have trained for years, prior to the war, with NATO special operations units from the US, Poland and Lithuania among others.
Almost certainly, in preparation for the offensive, teams from the 73rd have already studied ground to the south of Kherson and Mykolaiv to check its suitability for a larger amphibious assault. Were a larger landing to take place, the 73rd would doubtless be on the ground ahead of the assault – if they are not there already.
READ MORE:
ter


Share
View full details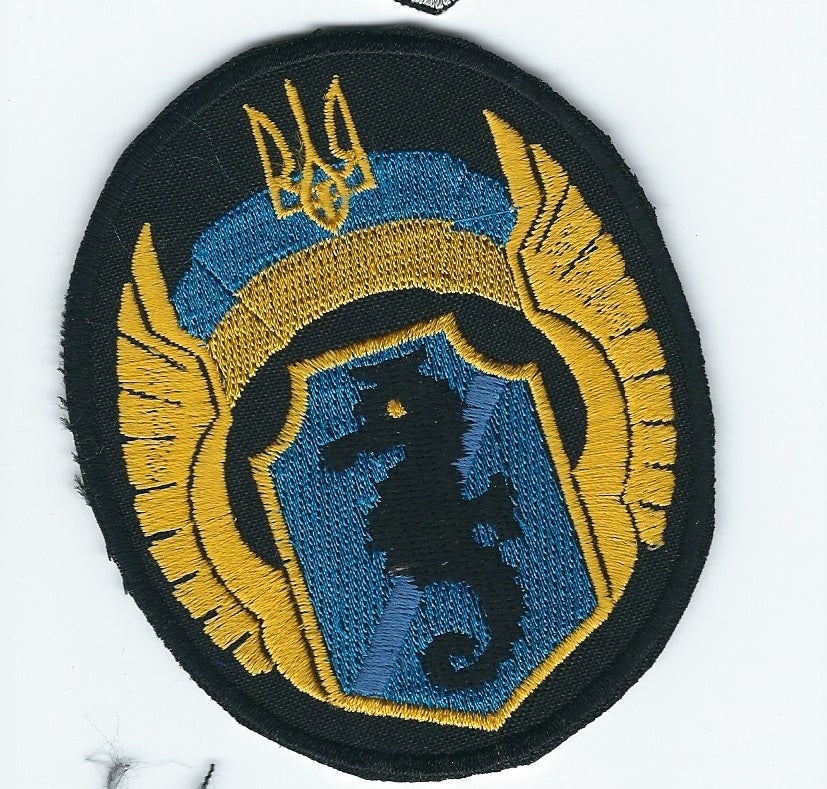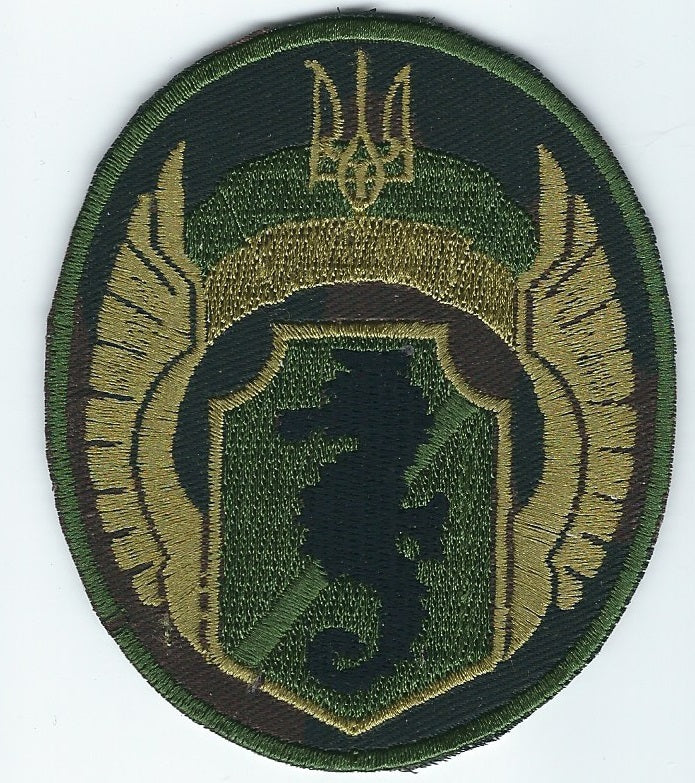 Azov Collection
The most full collection of Azov patches
The Azov Special Operations Detachment (Ukrainian:
Окремий загін спеціального призначення «Азов», romanized: Okremyi zahin
spetsialnoho pryznachennia "Azov"), also known as the Azov Regiment
(Ukrainian: Полк Азов, romanized: Polk Azov) or Azov Battalion until
September 2014, is a unit of the National Guard of Ukraine based in
Mariupol in the coastal region of the Sea of Azov. Azov formed as a
volunteer paramilitary militia in May 2014, and has since been fighting
Russian forces in the Donbas War. It first saw combat recapturing
Mariupol from Russian forces and pro-Russian separatists in June 2014.
It initially operated as a volunteer police company, until it was
formally incorporated into the National Guard on 11 November 2014. In
the wake of the 2022 Russian invasion of Ukraine, the battalion gained
renewed attention for its use by Russia in justifying the invasion and
during the Siege of Mariupol for its role in the defense of the city.